Stoneware by Cheryl
All of the stoneware is made in southwest Washington state and is hand painted.
It is fired to over 2200 degrees F.
It's all designed to be left outside and will not fade,
many years from now it will look the same as it did when you bought it.
Inventory changes fast so all the pieces you see here may not be available at any particular time,
however if you see a piece be sure to email and check if it is in stock.
Some of the items that are out of stock could take up to three weeks to be ready to ship.
Small In stock items will be shipped in a day or so, large items will be shipped the next Monday.
Our Products
GNOMES
FROGS
ROCKS
CATS
LADY BUGS
MUSHROOMS
PLANTERS
BOWLS AND PITCHERS
BUNNIES
MISC
CUSTOM
TURTLES
PURCHASE
I'm going to be doing most of my selling online on this site and on Facebook Market Place
I'll also be doing some local shows in the Battleground Wa. area
I will be doing a limited number of shows at Ilwaco Wa. Saturday Market, May through September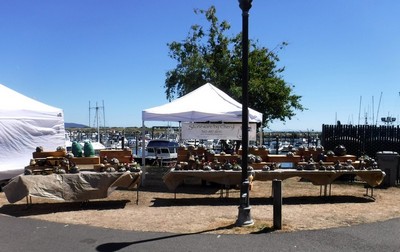 I will be doing a limited number of shows at
Astoria Or. Sunday Market, Mothers Day through mid October.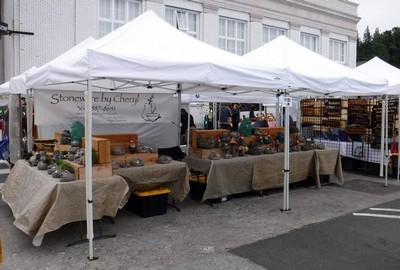 Garden Gnomes, Ceramic Gnomes, Gnomes on a Rock, Gnomes on a Bird, Gnomes on a Turtle, Ceramic Rocks, Garden Rocks, Rocks With Faces, Ceramic Rocks With Faces, Ceramic Frogs, Garden Frogs, Ceramic Mushrooms, Garden Mushrooms, Small Ceramic Mushrooms, Ceramic Frog Planters, Garden Frog Planters, Ceramic Toads, Ceramic Rock Planters, Garden Rock Planters, Ceramic Cats, Garden Cats, Ceramic Lady Bugs, Garden Lady Bugs, Large Ceramic Bowls, Small Ceramic Bowls, Ceramic Pitchers, Garden Pitchers. Ceramic planters, Garden Planters, Garden Pig Planters, Garden Bunny Planters, Ceramic Planters, Ceramic Garden Planters, Large Chicken Planters, Medium Chicken Planters